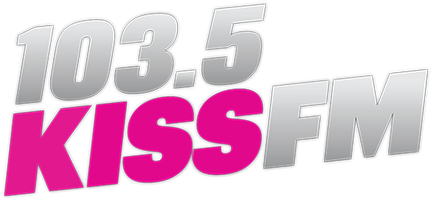 Chicago's #1 Hit Music Station
103.5 KISS FM plays today's Top 40 hits from music artists Bruno Mars, Demi Lovato, Justin Timberlake, Maroon 5, Halsey, Taylor Swift, Ed Sheeran, Charlie Puth, Katy Perry, Imagine Dragons, and many more! 103.5 KISS FM personalities such as Fred + Angi, Ryan Seacrest, Brady, Erik Zachary, and Ashley Nics keep listeners entertained and updated on the latest news, traffic and weather.
103.5 KISS FM listeners are some of Chicago's most active, influential and powerful consumers. They impact sales across virtually all retail and service industries and represent billions in annual spending power. Listeners connect with 103.5 KISS FM on-air, online via the station's website, at iHeartMedia.com, iHeartMedia apps on mobile devices, through social media (Facebook, Twitter, etc.), and at events.
Call Letters: WKSC
Format: CHRPOP
Dial Position : 103.5 FM
Brand: 103.5 KISS FM
Target Listener: Adults 18-49